Microsoft, now supports the ability to do background replacement. The new feature in Microsoft Teams allow meetings attendees to customize their background from a list of pre-selected images as well as it offers users to upload their own custom images.
Requirements:
To know about the hardware compatible of above Microsoft Teams feature to run in your system, please follow through link
https://docs.microsoft.com/en-us/microsoftteams/hardware-requirements-for-the-teams-app
Further to enhance better user experience following are the perquisites:
Better experience with online meetings, we recommend using a computer that has a dual-core processor and 8.0 GB RAM (or higher).
The optional Blur my background video effect requires a processor with Advanced Vector Extensions 2(AVX2) support.
Microsoft Teams Version 1.3.00.8663 or above
How to set a Background Image:
To change your background on Microsoft Teams, click on your meeting controls, and tap More Actions > Show background effects.
Click show background effects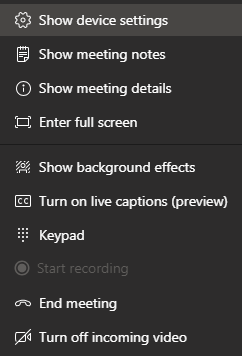 You can select from a set of images:
None (blank).
Blur (same effect as background blurring)
One of the sets of curated images chosen by Microsoft (Pre-Selected).
Custom images uploaded by you (see below).
If you just want to blur your background, then click on Blur. This will only blur your background, and leave you looking clear or
If you want to change your entire background, click on one of the images pre-selected by the Teams and use that for background.
Add custom background:
To implement your own custom background, navigate through the file system by using the following path on Windows: %APPDATA%\Microsoft\Teams\Backgrounds\Uploads – you can just copy and paste.

Custom images for background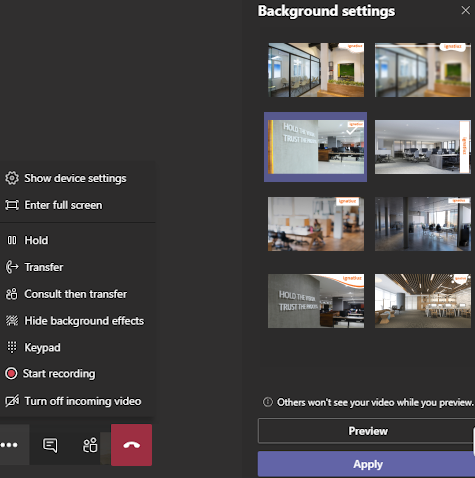 Select the custom image for your background and apply.