While the world is struggling with COVID-19 outbreak, everyone is trying their best to control the spread of this disease. Apart from taking the medical precautions, one important step that can help us control the further spread of this disease is being safe from the infection. Due to the life-threatening outcomes of the current coronavirus, PPEs from all levels are in great demand. It is one of the biggest unprecedented events in medical history. PPE equipment is not only worn on the body, but they are used in the treatment or prevention of the spread of disease. For instance, ventilator or oxygen cylinders or temperature screening kiosk. Given the increased demand, medical personnel, institutions, and hospitals are facing a worrying shortage of PPE supply as the pandemic keeps on soaring. The only way to manage this demand-supply shortage is to introduce better tracking systems to run with PPE inventory. Efficient PPE inventory tracking and management is needed to ensure each medical staff receives adequate protection to carry out their work.
With the vision of contributing towards this step, we built an app using Microsoft Power Platform to track cases of COVID-19 outbreak on a world map.
Medical PPE Inventory Tracking and Management: How Does It Work?
Inventory management systems for medical PPEs work the same as for other inventory. However, the organizations need to take extra care to ensure PPEs are properly stored and prevented from damage. Different PPE equipment require different management criteria. Such devices require more than just tracking. You also need to look for the time when it was last maintained or know how it is currently working and if more ventilators are needed in the hospital.
Features of PPE Inventory Management Software
Scan to identify correct materials for storage
Maintain a database of all materials
Verify storage conditions
Ensure easy inspection of inventory as information is easily retrievable with a few clicks
Create custom alerts depending on inventory plans
Audit trail of stock usage
The app uses below foundation stones:
PowerApps; that is used to build front-end of the application.
Power Automate; which updates the data on a predefined interval.
Microsoft Flow; to pull data from the source.
The app has following capabilities:
Track COVID-19 reported cases in real-time on a world map.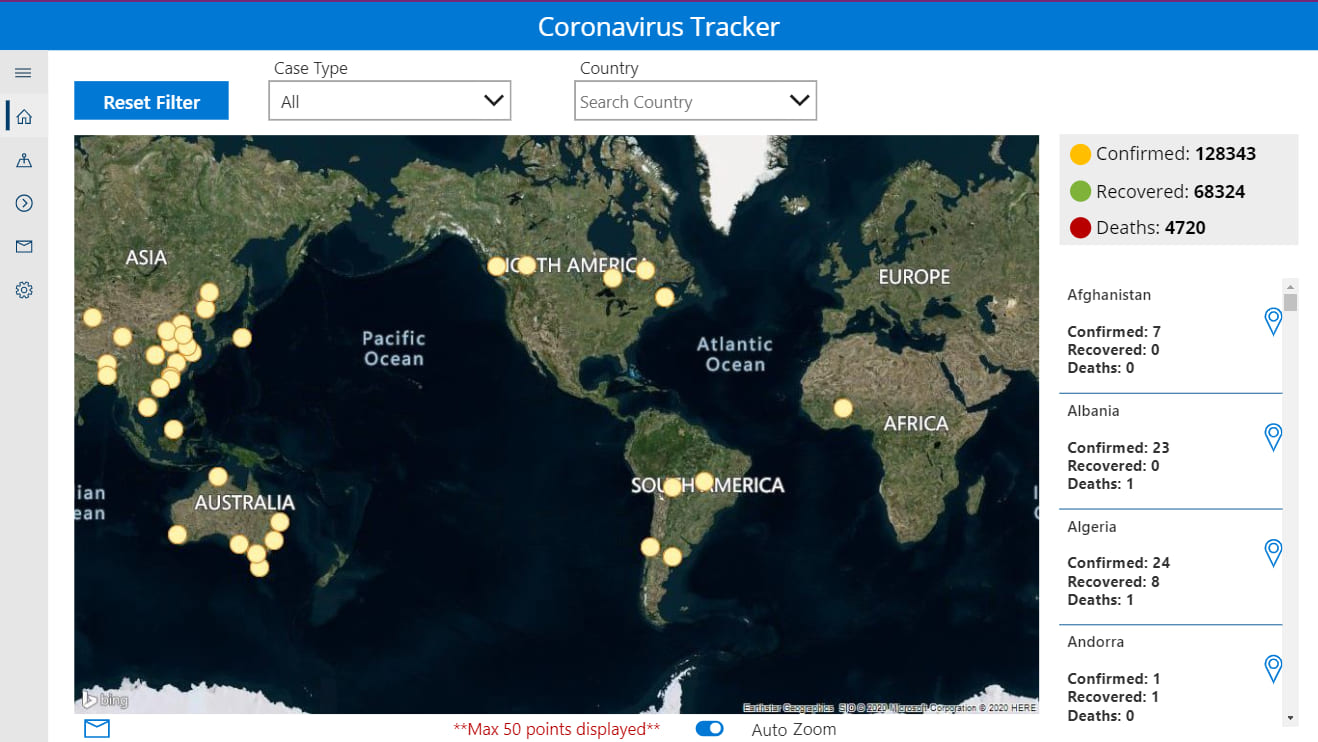 Filter the results by different case types, country or region.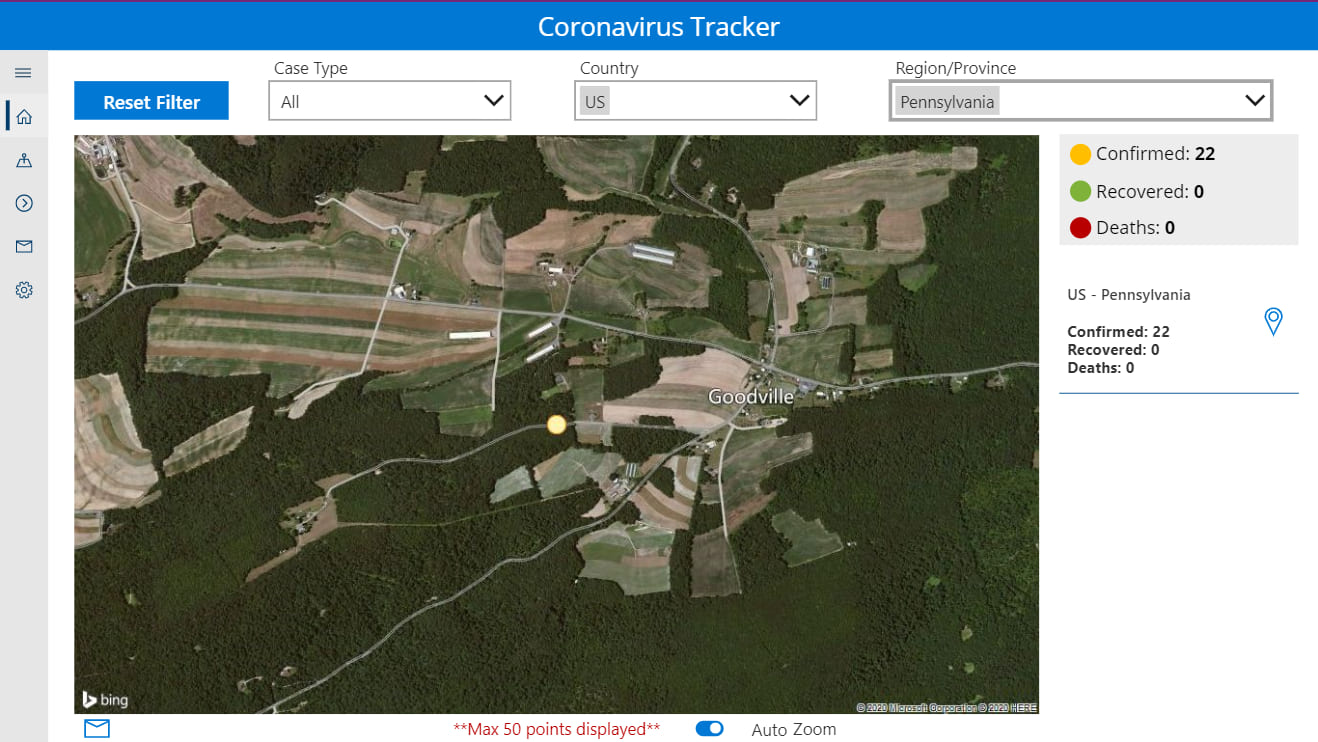 Identify any reported COVID-19 cases around your location.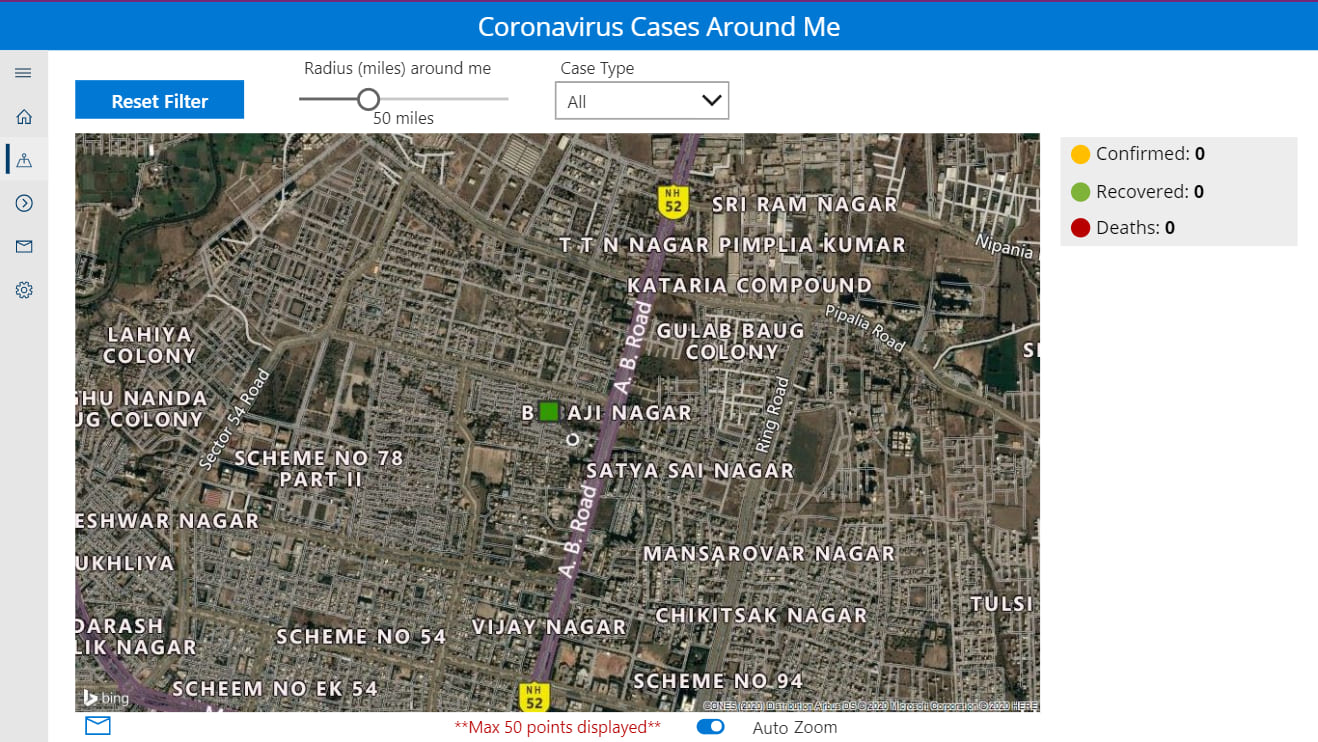 Send email notifications with filtered data.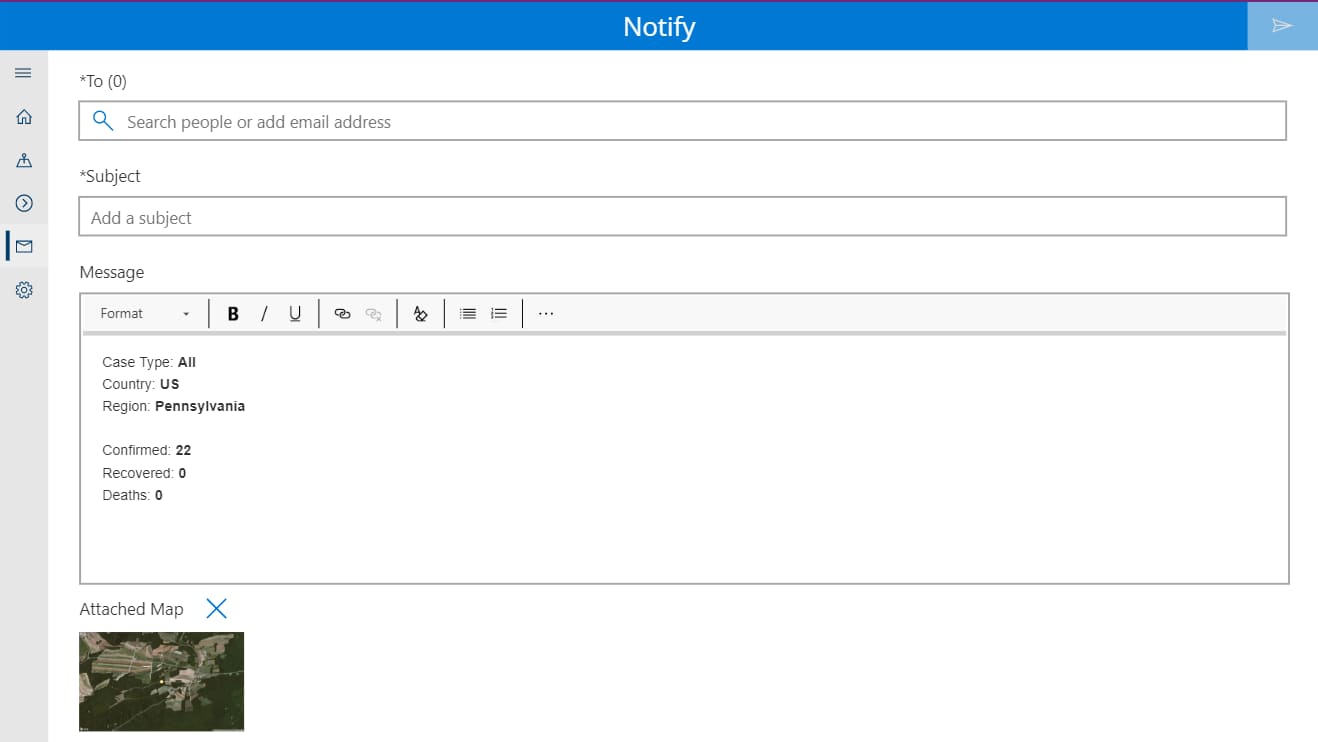 Get answers to your most common questions on COVID-19.
We hope to contribute towards a better and healthier tomorrow for everyone.
Click Here to get your copy of coronavirus tracker app.
If you have any business processes that you are looking to automate, do not hesitate to discuss with us by Contacting Here.